Team
Join the team
We're currently hiring!
Click here
to learn more and apply!
As president of goHUNT, Lorenzo owns the vision of the company and keeps everyone on track to building a great product for western hunters. He leads the team on their creative path, guiding content creation, product development and core service offerings.
As COO, Chris has his hand in almost everything -- from collaborating on creative initiatives and marketing efforts to forging new brand partnerships and directing business development activities. In addition to these projects and overseeing the day to day operations, Chris manages the long-term strategy, including investment and growth opportunities for the company.
With Buck officially on the team, we can proudly say we now have the most knowledgeable hunting consultant in the industry. What sets Buck apart? He has goHUNT INSIDER to use, which gives him the edge over any other consultant – an edge shared by all INSIDER members.
Joining the team as Director of Product Development and Technology, Ben's greatest passion is building powerful, easy-to-use web platforms. His mission is finding new ways to solidify goHUNT.com as the premier digital destination for Western hunting.
As the digital content manager of goHUNT, Brady's work ethic is clear in the way he handles the day-to-day. Whether it's posting breaking news or going through our photography archive to find the perfect picture of a bull elk tearing up a wallow, he multi-tasks like a champ.
As the Head of Research, Brandon goes the extra mile to ensure that the INSIDER products are not only up-to-date and valuable, but will help make a significant difference in your hunting experience.
As Research Manager and goHUNT Gear Expert, Trail has the experience, knowledge and ability to help you find your next hunting opportunity and select the gear that will allow you to be more comfortable and successful in your pursuits.
Seth recently moved from Oregon to Nevada to join goHUNT as our eCommerce Lead. He will play a key role in helping build our eCommerce product offering. Seth is a passionate backcountry hunter and brings a wealth of gear knowledge to the table.
Dennis takes great pride in upholding the quality of goHUNT's marketplace for tags & hunts. He is devoted to the best possible experience for landowners, outfitters, and hunters.
As Digital Product Specialist, Dom is responsible for the day-­to­-day communication, organization and testing of new and existing features on the goHUNT website. His love for hunting and passion for the outdoors makes him an ideal fit for the team.
Kristen is a regular contributor to goHUNT's editorial team. She has also been published in National Geographic, Field & Stream, Audubon, Fast Company, Modern Farmer, and more.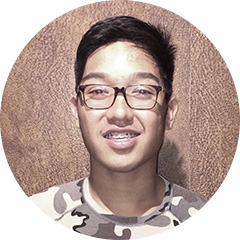 As an intern, Arjee has his hands full in helping the goHUNT team make all the platforms as easy-to-use and efficient as possible. He spends his time analyzing data to find how goHUNT can be improved.